Data Centers-Data Center Equipment- Wholesale Data Center Equipment-Raceway Systems, Ladder Racks- Data Cabinets
National Data Supply Is Your One Source For All Your Wholesale Data Center Equipment Needs - National Data Supply thanks all of our thousands of customers for your business. We'd like to thank you all for your help over the past five years and now want to reward all our existing and new customers with a great opportunity.
National Data Supply has aquired the assets of two distributors. We can now can offer you the opportunity to purchase data center equipment at wholesale prices. We have ADC raceway at 80% below market value, we have pre-packaged data cabinets ready to ship on pallets, we have thousands of feet of 10 foot ladder racks from 12"-24" widths, aluminum raceway, relay racks, 23" steel telco racks,thousands of parts from threaded rods of all lengths to bolts, cages, batteries, generators, 600 KW power generators, air conditioners.
HERE ARE SOME PARTS THAT WE HAVE READY TO SHIP
More pictures of ADC Raceway - LadderRack & Data Cabinets in the links below
Data Center Equipment Pictures-ADC Raceway-1
Data Center Equipment Pictures-OSP- Manholes-Vaults-Fiber Cable 2
Data Center Equipment Pictures-Data Cabinets-Fiber Cable 3
Data Center Equipment Pictures-Data Cabinets-Fiber Cable 4
You name it- if you want to build, buy or invest in a data center - you have to call us!
Or click on the chat button at the top of the page to talk to us.
Utility centers in Katrina's path should consider National Data Supply 's inventory and consider purchasing from us at pennies on the dollar to get your customers back on-line- and save the United States taxpayers millions of dollars.
Telco's welcome- SBC- Bellsouth- Verizon-independant telephone companies, ISP,CLEC's- call us- forget about paying top dollar at your local distributor- this is a once in a lifetime buy- save thousands if not millions- we'll work with you on staging the equipment and getting it over to you. In the pictures below and the associated links- you will see an existing data center- all the parts are listed on the pictures below AND ARE AVAILABLE FOR IMMEDIATE SALE!
National Data Supply Carries thousands of data center componets-give us a call and we'll get you the best pricing in the USA!
As you can see we have 90% of our inventory still in boxes!!
We have enough to build 500 Cages with LadderRack
We Also Have Manholes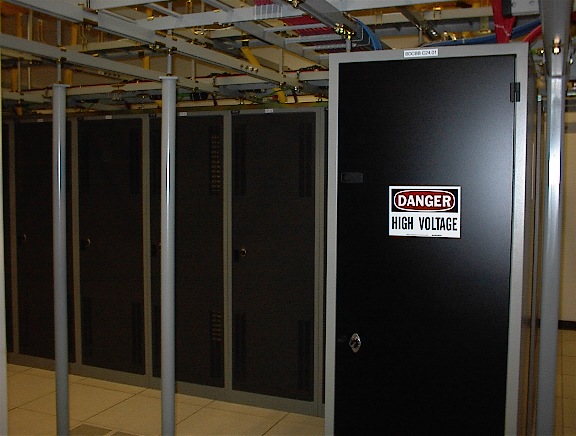 Power- Data Cabinets Still On Pallets
More Aluminum Channel Raceway
Stacks of Relay Racks
Boxes of Power Cable- 500-750 Gauge
Power Cable Still on the Reels - wrapped in protective sheeting!
Hundreds of Data Cabinets-Telco 23 " and Aluminum Relay Racks!
For MORE Pictures of our inventory and excuse the 'mess' while we're cleaning
We're here to help you solve your business challenges and increase your ability to meet your own customers' growing expectations from their telecommunications service providers. Call us or click the chat button at the top of the page.