CAT 6 Patch Cables- CAT6 Patch Cables- Discount CAT6 Patch Cables-Wholesale CAT 6Patch Cables

American Data Supply has in stock thousands of lengths and colors of CAT 6 patch cables, CAT 6 Patch Cables, CAT 7 patch cables, and custom length CAT6 Patch Cords and our wholesale discount CAT6 Patch cords are guaranteed to be the best CAT 6 Patch Cable pricing in the US- guaranteed. Our three warehouses stock carry a complete array of CAT 6 patch cables CAT 6A patch cables, CAT CAT 6 Patch Cables ,and CAT 6A Patch Cables that meet all EIA/TIA 568 A/B standards for Category 6 and Category 6A standards. All our CAT6 patch cords and CAT 6 Patch Cables meet all EIA/TIA 568 A/B standards. Our Category 6 patch cords are available in 11 brilliant colors. The UTP Patch Cords are also available in many standard configurations as well as customized for all your networking needs. All patch cords are 100% tested for performance and continuity in accordance with industry standards. We even stock a complete array of outdoor rated CAT 6 Patch Cables, outdoor rated CAT 6 Patch Cables, shielded outdoor rated CAT 6 Patch Cables and shielded CAT 6 patch cables. Made in the USA, all our CAT 6 Patch Cables and CAT 6 Patch Cables are customizable including length, color, wiring and labeling. If you don't see the product on our site, please call us for a complete product update.

Due to the recent price fluctuations in the price of copper, lead and plenum, we advise you to CALL our offices first for the latest pricing at (866) 342-3721 or click on thte chat button at the top of the page to talk to one of our representatives.

We now carry 1 Foot CAT 6 Patch Cables, 1 foot CAT 5e Patch Cables- 2 Foot CAT 6 Patch Cables- 2 foot CAT 5e Patch Cables- 6 foot CAT 5e Patch Cables- 4 Foot CAT 6 Patch Cables & 75 Foot CAT 5e Patch Cables- See our pricing below

|Shielded CAT6 Patch Cords & Shielded CAT 5e Patch Cables from 1 Foot to 300 Feet!

| | | | |
| --- | --- | --- | --- |
| CAT 6 Patch Cables | Color | CAT 6 Molded/Booted Patch Cords | Price EACH |
| 576-100-.5GY | Gray CAT 6 Patch Cables | CAT 6 Patch Cables | $ 1.22 Each |
| 576-100-1GY | Gray CAT 6 Patch Cables | CAT 6 Patch Cables | $ 1.30 |
| 576-100-1.5GY | Gray CAT 6 Patch Cables | CAT 6 Patch Cables | $ 1.35 |
| 576-100-002GY | Gray CAT 6 Patch Cables | CAT 6 Patch Cables | $1.40 |
| 576-100-003GY | | CAT 6 Patch Cables | $1.79 |
| 576-100-004GY | | CAT 6 Patch Cables | $1.88 |
| 576-100-005GY | | CAT 6 Patch Cables | $2.19 |
| 576-100-006GY | Gray CAT 6Patch Cords | CAT 6 Patch Cables | $2.30 |
| 576-100-007GY | | CAT 6 Patch Cables | $2.69 |
| 576-100-010GY | | CAT 6 Patch Cables | $3.39 |
| 576-100-014GY | | CAT 6 Patch Cables | $3.89 |
| 576-100-015GY | | CAT 6 Patch Cables | $3.99 |
| 576-100-020GY | Gray CAT 6Patch Cords | CAT 6 Patch Cables | $4.50 |
| 576-100-025GY | | CAT 6 Patch Cables | $6.29 |
| 576-100-035GY | Gray CAT 6Patch Cords | CAT 6 Patch Cables | CALL |
| 576-100-050GY | | CAT 6 Patch Cables | $7.69 |
| 576-100-075GY | | CAT 6 Patch Cables | $10.10 |
| 576-100-100GY | | CAT 6 Patch Cables | $12.59 |
| 576-100-150GY | Gray CAT 6Patch Cords | CAT 6 Patch Cables | $28.80 |
| 576-100-200GY | Gray CAT 6Patch Cords | CAT 6 Patch Cables | $48.80 |
| 576-100-.5BL | BLUE CAT 6 Patch Cables | CAT 6 Patch Cables | $ 1.22 |
| 576-100-1BL | BLUE CAT 6Patch Cords | CAT 6 Patch Cables | $ 1.30 |
| 576-100-1.5BL | BLUE CAT 6Patch Cords | CAT 6 Patch Cables | $ 1.35 |
| 576-100-002BL | BLUE CAT 6Patch Cords | CAT 6 Patch Cables | $1.40 |
| 576-100-003BL | BLUE CAT 6Patch Cords | CAT 6 Patch Cables | $1.79 |
| 576-100-004BL | BLUE CAT 6Patch Cords | CAT 6 Patch Cables | $1.88 |
| 576-100-005BL | BLUE CAT 6Patch Cords | CAT 6 Patch Cables | $2.19 |
| 576-100-006BL | BLUE CAT 6Patch Cords | CAT 6 Patch Cables | $2.30 |
| 576-100-007BL | BLUE CAT 6Patch Cords | CAT 6 Patch Cables | $2.69 |
| 576-100-010BL | BLUE CAT 6Patch Cords | CAT 6 Patch Cables | $3.39 |
| 576-100-014BL | | CAT 6 Patch Cables | $3.89 |
| 576-100-015BL | | CAT 6 Patch Cables | $3.99 |
| 576-100-020BL | BLUE CAT 6 Patch Cables | CAT 6 Patch Cables | $4.50 |
| 576-100-025BL | | CAT 6 Patch Cables | $6.29 |
| 576-100-035BL | BLUE CAT 6 Patch Cables | CAT 6 Patch Cables | CALL |
| 576-100-050BL | | CAT 6 Patch Cables | $7.69 |
| 576-100-075BL | | CAT 6 Patch Cables | $10.10 |
| 576-100-100BL | | CAT 6 Patch Cables | $12.59 |
| 576-100-150BL | BLUE CAT 6Patch Cords | CAT 6 Patch Cables | $28.80 |
| 576-100-200BL | BLUE CAT 6Patch Cords | CAT 6 Patch Cables | $48.80 |
| 576-100-.5BK | BLACK CAT 6 Patch Cables | CAT 6 Patch Cables | $ 1.22 |
| 576-100-1BK | BLACK CAT 6 Patch Cables | CAT 6 Patch Cables | $ 1.30 |
| 576-100-1.5BK | BLACK CAT 6 Patch Cables | CAT 6 Patch Cables | $ 1.35 |
| 576-100-002BK | BLACK CAT 6 Patch Cables | CAT 6 Patch Cables | $1.40 |
| 576-100-003BK | BLACK CAT 6 Patch Cables | CAT 6 Patch Cables | $1.79 |
| 576-100-004BK | BLACK CAT 6 Patch Cables | CAT 6 Patch Cables | $1.88 |
| 576-100-005BK | BLACK CAT 6 Patch Cables | CAT 6 Patch Cables | $2.19 |
| 576-100-006BK | BLACK CAT 6 Patch Cables | CAT 6 Patch Cables | $2.30 |
| 576-100-007BK | BLACK CAT 6 Patch Cables | CAT 6 Patch Cables | $2.69 |
| 576-100-010BK | BLACK CAT 6 Patch Cables | CAT 6 Patch Cables | $3.39 |
| 576-100-014BK | BLACK CAT 6 Patch Cables | CAT 6 Patch Cables | $3.89 |
| 576-100-015BK | BLACK CAT 6 Patch Cables | CAT 6 Patch Cables | $3.99 |
| 576-100-020BK | BLACK CAT 6 Patch Cables | CAT 6 Patch Cables | $4.50 |
| 576-100-025BK | BLACK CAT 6 Patch Cables | CAT 6 Patch Cables | $6.29 |
| 576-100-035BK | BLACK CAT 6 Patch Cables | CAT 6 Patch Cables | CALL |
| 576-100-050BK | BLACK CAT 6 Patch Cables | CAT 6 Patch Cables | $7.69 |
| 576-100-075BK | BLACK CAT 6 Patch Cables | CAT 6 Patch Cables | $10.10 |
| 576-100-100BK | BLACK CAT 6 Patch Cables | CAT 6 Patch Cables | $12.59 |
| 576-100-150BK | BLACK CAT 6 Patch Cables | CAT 6 Patch Cables | $28.80 |
| 576-100-200BK | BLACK CAT 6 Patch Cables | CAT 6 Patch Cables | $48.80 |
| 576-100-.5WH | | CAT 6 Patch Cables | $ 1.22 |
| 576-100-1 WH | | CAT 6 Patch Cables | $ 1.30 |
| 576-100-1.5WH | | CAT 6 Patch Cables | $ 1.35 |
| 576-100-002WH | | CAT 6 Patch Cables | $1.40 |
| 576-100-003WH | | CAT 6 Patch Cables | $1.79 |
| 576-100-004WH | | CAT 6 Patch Cables | $1.88 |
| 576-100-005WH | | CAT 6 Patch Cables | $2.19 |
| 576-100-006WH | | CAT 6 Patch Cables | $2.30 |
| 576-100-007WH | | CAT 6 Patch Cables | $2.69 |
| 576-100-010WH | | CAT 6 Patch Cables | $3.39 |
| 576-100-014WH | | CAT 6 Patch Cables | $3.89 |
| 576-100-015WH | | CAT 6 Patch Cables | $3.99 |
| 576-100-020WH | | CAT 6 Patch Cables | $4.50 |
| 576-100-025WH | | CAT 6 Patch Cables | $6.29 |
| 576-100-035WH | | CAT 6 Patch Cables | CALL |
| 576-100-050WH | | CAT 6 Patch Cables | $7.69 |
| 576-100-075WH | | CAT 6 Patch Cables | $10.10 |
| 576-100-100WH | | CAT 6 Patch Cables | $12.59 |
| 576-100-150WH | | CAT 6 Patch Cables | $28.80 |
| 576-100-200WH | | CAT 6 Patch Cables | $48.80 |
| 576-100-.5RD | Red CAT 6 Patch Cables | CAT 6 Patch Cables | $ 1.22 |
| 576-100-1RD | Red CAT 6 Patch Cables | CAT 6 Patch Cables | $ 1.30 |
| 576-100-1.5RD | Red CAT 6 Patch Cables | CAT 6 Patch Cables | $ 1.35 |
| 576-100-002RD | Red CAT 6 Patch Cables | CAT 6 Patch Cables | $1.40 |
| 576-100-003RD | Red CAT 6 Patch Cables | CAT 6 Patch Cables | $1.79 |
| 576-100-004RD | Red CAT 6 Patch Cables | CAT 6 Patch Cables | $1.88 |
| 576-100-005RD | Red CAT 6 Patch Cables | CAT 6 Patch Cables | $2.19 |
| 576-100-006RD | Red CAT 6 Patch Cables | CAT 6 Patch Cables | $2.30 |
| 576-100-007RD | Red CAT 6 Patch Cables | CAT 6 Patch Cables | $2.69 |
| 576-100-010RD | Red CAT 6 Patch Cables | CAT 6 Patch Cables | $3.39 |
| 576-100-014RD | Red CAT 6 Patch Cables | CAT 6 Patch Cables | $3.89 |
| 576-100-015RD | Red CAT 6 Patch Cables | CAT 6 Patch Cables | $3.99 |
| 576-100-020RD | RED CAT 6 Patch Cables | CAT 6 Patch Cables | $4.50 |
| 576-100-025RD | RED CAT 6 Patch Cables | CAT 6 Patch Cables | $6.29 |
| 576-100-035RD | RED CAT 6Patch Cables | CAT 6 Patch Cables | CALL |
| 576-100-050RD | RED CAT 6 Patch Cables | CAT 6 Patch Cables | $7.69 |
| 576-100-075RD | RED CAT 6 Patch Cables | CAT 6 Patch Cables | $10.10 |
| 576-100-100RD | RED CAT 6 Patch Cables | CAT 6 Patch Cables | $12.59 |
| 576-100-150RD | RED CAT 6 Patch Cables | CAT 6 Patch Cables | $28.80 |
| 576-100-200RD | RED CAT 6 Patch Cables | CAT 6 Patch Cables | $48.80 |
| 576-100-.5GN | Green CAT 6 Patch Cables | CAT 6 Patch Cables | $ 1.22 |
| 576-100-1GN | Green CAT 6 Patch Cables | CAT 6 Patch Cables | $ 1.30 |
| 576-100-1.5GN | Green CAT 6 Patch Cables | CAT 6 Patch Cables | $ 1.35 |
| 576-100-002GN | Green CAT 6 Patch Cables | CAT 6 Patch Cables | $1.40 |
| 576-100-003GN | Green CAT 6 Patch Cables | CAT 6 Patch Cables | $1.79 |
| 576-100-004GN | Green CAT 6 Patch Cables | CAT 6 Patch Cables | $1.88 |
| 576-100-005GN | Green CAT 6 Patch Cables | CAT 6 Patch Cables | $2.19 |
| 576-100-006GN | Green CAT 6 Patch Cables | CAT 6 Patch Cables | $2.30 |
| 576-100-007GN | Green CAT 6 Patch Cables | CAT 6 Patch Cables | $2.69 |
| 576-100-010GN | Green CAT 6 Patch Cables | CAT 6 Patch Cables | $3.39 |
| 576-100-014GN | Green CAT 6 Patch Cables | CAT 6 Patch Cables | $3.89 |
| 576-100-015GN | Green CAT 6 Patch Cables | CAT 6 Patch Cables | $3.99 |
| 576-100-020GN | Green CAT 6 Patch Cables | CAT 6 Patch Cables | $4.50 |
| 576-100-025GN | Green CAT 6 Patch Cables | CAT 6 Patch Cables | $6.29 |
| 576-100-035GN | Green CAT 6 Patch Cables | CAT 6 Patch Cables | CALL |
| 576-100-050GN | Green CAT 6Patch Cables | CAT 6 Patch Cables | $7.69 |
| 576-100-075GN | Green CAT 6Patch Cables | CAT 6 Patch Cables | $10.10 |
| 576-100-100GN | Green CAT 6 Patch Cables | CAT 6 Patch Cables | $12.59 |
| 576-100-150GN | Green CAT 6 Patch Cables | CAT 6 Patch Cables | $28.80 |
| 576-100-200GN | Green CAT 6 Patch Cables | CAT 6 Patch Cables | $48.80 |
| 576-100-.5YL | Yellow CAT 6 Patch Cables | CAT 6 Patch Cables | $ 1.22 |
| 576-100-1YL | Yellow CAT 6 Patch Cables | CAT 6 Patch Cables | $ 1.30 |
| 576-100-1.5YL | Yellow CAT 6 Patch Cables | CAT 6 Patch Cables | $ 1.35 |
| 576-100-002YL | Yellow CAT 6 Patch Cables | CAT 6 Patch Cables | $1.40 |
| 576-100-003YL | Yellow CAT 6 Patch Cables | CAT 6 Patch Cables | $1.79 |
| 576-100-004YL | Yellow CAT 6 Patch Cables | CAT 6 Patch Cables | $1.88 |
| 576-100-005YL | Yellow CAT 6 Patch Cables | CAT 6 Patch Cables | $2.19 |
| 576-100-006YL | Yellow CAT 6 Patch Cables | CAT 6 Patch Cables | $2.30 |
| 576-100-007YL | Yellow CAT 6 Patch Cables | CAT 6 Patch Cables | $2.69 |
| 576-100-010YL | Yellow CAT 6 Patch Cables | CAT 6 Patch Cables | $3.39 |
| 576-100-014YL | Yellow CAT 6 Patch Cables | CAT 6 Patch Cables | $3.89 |
| 576-100-015YL | Yellow CAT 6 Patch Cables | CAT 6 Patch Cables | $3.99 |
| 576-100-020YL | Yellow CAT 6 Patch Cables | CAT 6 Patch Cables | $4.50 |
| 576-100-025YL | Yellow CAT 6 Patch Cables | CAT 6 Patch Cables | $6.29 |
| 576-100-035YL | | CAT 6 Patch Cables | CALL |
| 576-100-050YL | Yellow CAT 6 Patch Cables | CAT 6 Patch Cables | $7.69 |
| 576-100-075YL | Yellow CAT 6 Patch Cables | CAT 6 Patch Cables | $10.10 |
| 576-100-100YL | Yellow CAT 6 Patch Cables | CAT 6 Patch Cables | $12.59 |
| 576-100-150YL | Yellow CAT 6 Patch Cables | CAT 6 Patch Cables | $28.80 |
| 576-100-200YL | Yellow CAT 6 Patch Cables | CAT 6 Patch Cables | $48.80 |
| 576-100-.5OR | Orange CAT 6 Patch Cables | CAT 6 Patch Cables | $ 1.22 |
| 576-100-1OR | Orange CAT 6 Patch Cables | CAT 6 Patch Cables | $ 1.30 |
| 576-100-1.5OR | Orange CAT 6 Patch Cables | CAT 6 Patch Cables | $ 1.35 |
| 576-100-002OR | Orange CAT 6 Patch Cables | CAT 6 Patch Cables | $1.40 |
| 576-100-003OR | Orange CAT 6 Patch Cables | CAT 6 Patch Cables | $1.79 |
| 576-100-004OR | Orange CAT 6 Patch Cables | CAT 6 Patch Cables | $1.88 |
| 576-100-005OR | Orange CAT 6 Patch Cables | CAT 6 Patch Cables | $2.19 |
| 576-100-006OR | Orange CAT 6 Patch Cables | CAT 6 Patch Cables | $2.30 |
| 576-100-007OR | Orange CAT 6 Patch Cables | CAT 6 Patch Cables | $2.69 |
| 576-100-010OR | Orange CAT 6 Patch Cables | CAT 6 Patch Cables | $3.39 |
| 576-100-014OR | Orange CAT 6 Patch Cables | CAT 6 Patch Cables | $3.89 |
| 576-100-015OR | Orange CAT 6 Patch Cables | CAT 6 Patch Cables | $3.99 |
| 576-100-020OR | Orange CAT 6 Patch Cables | CAT 6 Patch Cables | $4.50 |
| 576-100-025OR | Orange CAT 6 Patch Cables | CAT 6 Patch Cables | $6.29 |
| 576-100-035OR | Orange CAT 6 Patch Cables | CAT 6 Patch Cables | CALL |
| 576-100-050OR | Orange CAT 6 Patch Cables | CAT 6 Patch Cables | $7.69 |
| 576-100-075OR | Orange CAT 6 Patch Cables | CAT 6 Patch Cables | $10.10 |
| 576-100-100OR | Orange CAT 6 Patch Cables | CAT 6 Patch Cables | $12.59 |
| 576-100-150OR | Orange CAT 6 Patch Cables | CAT 6 Patch Cables | $28.80 |
| 576-100-200OR | Orange CAT 6 Patch Cables | CAT 6 Patch Cables | $48.80 |
| 576-100-.5PL | Purple CAT 6 Patch Cables | CAT 6 Patch Cables | $ 1.22 |
| 576-100-1PL | Purple CAT 6 Patch Cables | CAT 6 Patch Cables | $ 1.30 |
| 576-100-1.5PL | Purple CAT 6 Patch Cables | CAT 6 Patch Cables | $ 1.35 |
| 576-100-002PL | Purple CAT 6 Patch Cables | CAT 6 Patch Cables | $1.40 |
| 576-100-003PL | Purple CAT 6 Patch Cables | CAT 6 Patch Cables | $1.79 |
| 576-100-004PL | Purple CAT 6 Patch Cables | CAT 6 Patch Cables | $1.88 |
| 576-100-005PL | Purple CAT 6 Patch Cables | CAT 6 Patch Cables | $2.19 |
| 576-100-006PL | Purple CAT 6 Patch Cables | CAT 6 Patch Cables | $2.30 |
| 576-100-007PL | Purple CAT 6 Patch Cables | CAT 6 Patch Cables | $2.69 |
| 576-100-010PL | Purple CAT 6 Patch Cables | CAT 6 Patch Cables | $3.39 |
| 576-100-014PL | Purple CAT 6 Patch Cables | CAT 6 Patch Cables | $3.89 |
| 576-100-015PL | Purple CAT 6 Patch Cables | CAT 6 Patch Cables | $3.99 |
| 576-100-020PL | Purple CAT 6 Patch Cables | CAT 6 Patch Cables | $4.50 |
| 576-100-025PL | Purple CAT 6 Patch Cables | CAT 6 Patch Cables | $6.29 |
| 576-100-035PL | Purple CAT 6 Patch Cables | CAT 6 Patch Cables | CALL |
| 576-100-050PL | Purple CAT 6 Patch Cables | CAT 6 Patch Cables | $7.69 |
| 576-100-075PL | Purple CAT 6 Patch Cables | CAT 6 Patch Cables | $10.10 |
| 576-100-100PL | Purple CAT 6 Patch Cables | CAT 6 Patch Cables | $12.59 |
| 576-100-150PL | Purple CAT 6Patch Cables | CAT 6 Patch Cables | $28.80 |
| 576-100-200PL | Purple CAT 6Patch Cables | CAT 6 Patch Cables | $48.80 |
| 576-100-.5 PK | Pink CAT 6 Patch Cables | CAT 6 Patch Cables | $ 1.22 |
| 576-100-1 PK | Pink CAT 6 Patch Cables | CAT 6 Patch Cables | $ 1.30 |
| 576-100-1.5 PK | Pink CAT 6 Patch Cables | CAT 6 Patch Cables | $ 1.35 |
| 576-100-002 PK | Pink CAT 6 Patch Cables | CAT 6 Patch Cables | $1.40 |
| 576-100-003 PK | Pink CAT 6 Patch Cables | CAT 6 Patch Cables | $1.79 |
| 576-100-004- PK | Pink CAT 6 Patch Cables | CAT 6 Patch Cables | $1.88 |
| 576-100-005-PK | Pink CAT 6 Patch Cables | CAT 6 Patch Cables | $2.19 |
| 576-100-006 -PK | Pink CAT 6 Patch Cables | CAT 6 Patch Cables | $2.30 |
| 576-100-007-PK | Pink CAT 6 Patch Cables | CAT 6 Patch Cables | $2.69 |
| 576-100-010-PK | Pink CAT 6 Patch Cables | CAT 6 Patch Cables | $3.39 |
| 576-100-014-PK | Pink CAT 6 Patch Cables | CAT 6 Patch Cables | $3.89 |
| 576-100-015-PK | Pink CAT 6 Patch Cables | CAT 6 Patch Cables | $3.99 |
| 576-100-020-PK | Pink CAT 6 Patch Cables | CAT 6 Patch Cables | $4.50 |
| 576-100-025-PK | Pink CAT 6 Patch Cables | CAT 6 Patch Cables | $6.29 |
| 576-100-035-PK | Pink CAT 6 Patch Cables | CAT 6 Patch Cables | CALL |
| 576-100-050-PK | Pink CAT 6 Patch Cables | CAT 6 Patch Cables | $7.69 |
| 576-100-075-PK | Pink CAT 6 Patch Cables | CAT 6 Patch Cables | $10.10 |
| 576-100-100-PK | Pink CAT 6 Patch Cables | CAT 6 Patch Cables | $12.59 |
| 576-100-150-PK | Pink CAT 6 Patch Cables | CAT 6 Patch Cables | $28.80 |
| 576-100-200-PK | Pink CAT 6 Patch Cables | CAT 6 Patch Cables | $48.80 |

COMPLETE PRICING FOR ALL COLORS AND LENGTHS OF CAT 5E AND CAT 6 Patch Cables BELOW

Outdoor Rated CAT 5e and CAT 6 Patch Cables

CAT 5e Outdoor Rated Patch Cord Pricing-Outdoor Rated CAT 5e Patch Cables- Not Molded

| | | | |
| --- | --- | --- | --- |
| Part Number | Description | | |
| 560-125-050-OSP | 50 Foot Outdoor Rated CAT 5e Patch Cables | | |
| 560-125-100-OSP | 100 Foot Outdoor Rated CAT 5e Patch Cables | | $ 48.00 |
| 560-125-125-OSP | 125 Foot Outdoor Rated CAT 5e Patch Cables | | $ 72.00 |
| 560-125-150-OSP | 150 Foot Outdoor Rated CAT 5e Patch Cables | | $ 80.00 |
| 560-125-175-OSP | 175Foot Outdoor Rated CAT 5e Patch Cables | | $ 88.00 |
| 560-125-200-OSP | 200 Foot Outdoor Rated CAT 5e Patch Cables | | $ 108.00 |
| 560-125-225-OSP | 225 Foot Outdoor Rated CAT 5e Patch Cables | | $ 118.00 |
| 560-125-250-OSP | 250Foot Outdoor Rated CAT 5e Patch Cables | | $ 128.00 |
| 560-125-275-OSP | 275 Foot Outdoor Rated CAT 5e Patch Cables | | |
| Custom Lengths-Call | Custom Outdoor Patch Cords- Call | Black | |

Female-Male 25 Pair Telco Cable Assembly

CAT 5e Patch Cable & CAT 6 Patch Cord PRICING BELOW

MOLDED CAT 5e Patch Cables Part Number- CAT 5e

ALL

MOLDED CAT 5e Patch Cables

Colors-Available In ALL COLORS BELOW- MOST ARE IN STOCK!

Type Of Patch Cord

MOLDED CAT 5e Patch Cables

Suggested Price

Please Call For Quantity Discounts

560-100-001

1 Foot Gray Patch Cords

CAT 5e Patch Cables
$.75 each
560-100-002

2 Foot Gray Patch Cords

CA 5e Patch Cords
$.85 each
560-100-003-3ft-Gray
CAT 5e Patch Cable
$0.85each
560-100-005-5ft-Gray

5 Foot Gray Patch Cords

CAT 5e Patch Cable
$0.98 each
560-100-006

6 Foot Gray Patch Cords

CAT 5e Patch Cables
$0.99each
560-100-007-7 Foot

7 Foot Gray Patch Cords

CAT 5e Patch Cable
$1.19
560-100-010-10 Foot

10 foot Gray Patch Cords

CAT 5e Patch Cable
$1.49
560-100-014-14 Foot

14 Foot Gray Patch Cords

CAT 5e Patch Cable
$1.89
560-100-015-15 Foot

15 foot Gray Patch Cords

CAT 5e Patch Cable
$1.95
560-100-025-25 Foot

25 Foot Gray Patch Cords

CAT 5e Patch Cable
$2.98
560-100-050-50 Foot

50 Foot Gray Patch Cords

CAT 5e Patch Cable
$5.69
560-100-75

75 Foot Gray Patch Cords

CAT 5e Patch Cables
$8.88 each
560-100-100-100 Foot

100 Foot Gray Patch Cords

CAT 5e Patch Cable
$9.69
560-100-150

150 Foot Gray Patch Cords

CAT 5e Patch Cables
$18.88 each
560-100-001

1 Foot Gray Patch Cords

CAT 5e Patch Cables
$.75 each
560-110-002

2 Foot BLUE CAT 5e Patch Cables

CAT 5e Patch Cable
$.85 each
560-110-003-3ftBlue

3 Foot BLUE CAT 5e Patch Cables

CAT 5e Patch Cable
$0.85each
560-110-005-5Ft Blue

5 Foot BLUE CAT 5e Patch Cables

CAT 5e Patch Cable
$0.98
560-110-007

7 Foot BLUE CAT 5e Patch Cables

CAT 5e Patch Cable
$1.19
560-110-010

10 Foot BLUE CAT 5e Patch Cables

CAT 5e Patch Cable
$1.49
560-110-014

14 Foot BLUE CAT 5e Patch Cables

CAT 5e Patch Cable
$1.89
560-110-015

15 Foot BLUE CAT 5e Patch Cables

CAT 5e Patch Cable
$1.95
560-110-025

25 Foot BLUE CAT 5e Patch Cables

CAT 5e Patch Cable
$2.98
560-110-050

50 Foot BLUE CAT 5e Patch Cables

CAT 5e Patch Cable
$5.69
560-110-075

75 Foot BLUE CAT 5e Patch Cables

CAT 5e Patch Cable
$8.88
560-110-100

100 Foot BLUE CAT 5e Patch Cables

CAT 5e Patch Cable
$9.69
560-110-150

150 Foot Blue CAT 5e Patch Cables

CAT 5e Blue Patch Cord
$18.88 each
560-135-001

1 Foot BLACK CAT5e Patch Cords

CAT 5e Patch Cable
$.75 each
560-135-002

2 Foot BLACK CAT5e Patch Cords

CAT 5e Patch Cable
$.85 each
560-135-003-3Ft Black

3 Foot BLACK CAT5e Patch Cords

CAT 5e Patch Cable
$0.85each
560-135-005-5Ft Black

5 Foot BLACK CAT5e Patch Cords

CAT 5e Patch Cable
$0.98
560-135-007

7 Foot BLACK CAT5e Patch Cords

CAT 5e Patch Cable
$1.19
560-135-010

10 Foot BLACK CAT5e Patch Cords

CAT 5e Patch Cable
$1.49
560-135-014

14 Foot BLACK CAT5e Patch Cords

CAT 5e Patch Cable
$1.89
560-135-015

15 Foot BLACK CAT5e Patch Cords

CAT 5e Patch Cable
$1.95
560-135-025

25 Foot BLACK CAT5e Patch Cords

CAT 5e Patch Cable
$2.98
560-135-050

50 Foot BLACK CAT5e Patch Cords

CAT 5e Patch Cable
$5.69
560-135-075

75 Foot BLACK CAT5e Patch Cords

CAT 5e Patch Cable
$8.88
560-135-100

100 Foot BLACK CAT5e Patch Cords

CAT 5e Patch Cable
$9.69
560-135-150

150 Foot BLACK CAT5e Patch Cords

CAT 5e Patch Cable
$18.88
560-125-001

1 Foot White CAT5e Patch Cords

CAT 5e Patch Cable
$.75 each
560-125-002

2 Foot White CAT5e Patch Cords

CAT 5e Patch Cable
$.85 each
560-125-003-WH-3Ft

3 Foot White CAT 5e Patch Cables

CAT 5e Patch Cable
$0.85each
560-125-005-WH-5Ft

5 Foot White CAT5e Patch Cords

CAT 5e Patch Cable
$0.98
560-125-007

7 Foot White CAT5e Patch Cords

CAT 5e Patch Cable
$1.19
560-125-010

10 Foot White CAT5e Patch Cords

CAT 5e Patch Cable
$1.49
560-125-014

14 Foot White CAT5e Patch Cords

CAT 5e Patch Cable
$1.89
560-125-015

15 Foot White CAT5e Patch Cords

CAT 5e Patch Cable
$1.95
560-125-025

25 Foot White CAT5e Patch Cords

CAT 5e Patch Cable
$2.98
560-125-050

50 Foot White CAT5e Patch Cords

CAT 5e Patch Cable
$5.69
560-125-075

75 Foot White CAT5e Patch Cords

CAT 5e Patch Cable
$8.88
560-125-100

100 Foot White CAT5e Patch Cords

CAT 5e Patch Cable
$9.69
560-125-150

150 Foot White CAT5e Patch Cords

CAT 5e Patch Cable
$18.88
560-130-001

1 Foot RED CAT 5e Patch Cables

CAT 5e Patch Cable
$.75 each
560-130-002

2 Foot RED CAT 5e Patch Cables

CAT 5e Patch Cable
$.85 each
560-130-003-3ft-Red

3 Foot RED CAT 5e Patch Cables

CAT 5e Patch Cable
$0.85each
560-130-005-5ft-Red

5 Foot RED CAT 5e Patch Cables

CAT 5e Patch Cable
$0.98
560-130-007

7 Foot RED CAT 5e Patch Cables

CAT 5e Patch Cable
$1.19
560-130-010

10 Foot RED CAT 5e Patch Cables

CAT 5e Patch Cable
$1.49
560-130-014

14 Foot RED CAT 5e Patch Cables

CAT 5 PATCH CORDS
$1.89
560-130-015

15 Foot RED CAT 5e Patch Cables

CAT 5CORDe PATCH
$1.95
560-130-025

25 Foot RED CAT 5e Patch Cables

CAT 5e Patch Cable
$2.89
560-130-050

50 Foot RED CAT 5e Patch Cables

CAT 5e Patch Cable
$5.69
560-130-075

75 Foot RED CAT 5e Patch Cables

CAT 5e Patch Cable
$8.88
560-130-100

100 Foot RED CAT 5e Patch Cables

CAT 5e Patch Cable
$9.69
560-130-150

150 foot RED CAT 5e Patch Cables

CAT 5e Patch Cable
$18.88
560-120-001

1 Foot Green CAT 5e Patch Cables

CAT 5e Patch Cable
$.75 each
560-120-002

2 Foot Green CAT 5e Patch Cables

CAT 5e Patch Cable
$.85 each
560-120-003-3ftGreen

3 Foot Green CAT 5e Patch Cables

CAT 5e Patch Cable
$0.85each
560-120-005-5ftGreen

5 Foot Green CAT 5e Patch Cables

CAT 5e Patch Cable
$0.98
560-120-007

7 Foot Green CAT 5e Patch Cables

CAT 5e Patch Cable
$1.19
560-120-010

10 foot Green CAT 5e Patch Cables

CAT 5e Patch Cable
$1.49
560-120-014

14 Foot Green CAT 5e Patch Cables

CAT 5e Patch Cable
$1.89
560-120-015

15 Foot Green CAT 5e Patch Cables

CAT 5e Patch Cable
$1.95
560-120-025

25 Foot Green CAT 5e Patch Cables

CAT 5e Patch Cable
$2.98
560-120-050

50 Foot Green CAT 5e Patch Cables

CAT 5e Patch Cable
$5.69
560-120-075

75 Foot Green CAT 5e Patch Cables

CAT 5e Patch Cable
$8.88
560-120-100

100 Foot Green CAT 5e Patch Cables

CAT 5e Patch Cable
$9.69
560-120-150

150 Foot Green CAT 5e Patch Cables

CAT 5e Patch Cable
$18.88
560-115-001

1 Foot Yellow CAT 5e Patch Cables

CAT 5e Patch Cable
$.75 each
560-115-002

2 Foot Yellow CAT 5e Patch Cables

CAT 5e Patch Cable
$.85 each
560-115-003-3ft-Yellow

3 Foot Yellow CAT 5e Patch Cables

CAT 5e Patch Cable
$0.85each
560-115-005-5ft-Yellow

5 Foot Yellow CAT 5e Patch Cables

CAT 5e Patch Cable
$0.98
560-115-007

7 Foot Yellow CAT 5e Patch Cables

CAT 5e Patch Cable
$1.19
560-115-010

10 Foot Yellow CAT 5e Patch Cables

CAT 5e Patch Cable
$1.49
560-115-014

14 Foot Yellow CAT 5e Patch Cables

CAT 5e Patch Cable
$1.89
560-115-015

15 Foot Yellow CAT 5e Patch Cables

CAT 5e Patch Cable
$1.95
560-115-025

25 Foot Yellow CAT 5e Patch Cables

CAT 5e Patch Cable
$2.98
560-115-050

50 Foot Yellow CAT 5e Patch Cables

CAT 5e Patch Cable
$5.69
560-115-075

75 Foot Yellow CAT 5e Patch Cables

CAT 5e Patch Cable
$8.88
560-115-100

100 Foot Yellow CAT 5e Patch Cables

CAT 5e Patch Cable
$9.69
560-115-150

150 Foot Yellow CAT 5e Patch Cables

CAT 5e Patch Cable
$18.88
560-140-001

1 Foot Orange CAT 5e Patch Cables

CAT 5e Patch Cable
$.75 each
560-140-002

2 Foot Orange CAT 5e Patch Cables

CAT 5e Patch Cable
$.85 each
560-140-003-3ft-OR

3 Foot Orange CAT 5e Patch Cables

CAT 5e Patch Cable
$0.85each
560-140-005-5ft-OR

5 Foot Orange CAT 5e Patch Cables

CAT 5e Patch Cable
$0.98
560-140-007

7 Foot Orange CAT 5e Patch Cables

CAT 5e Patch Cable
$1.19
560-140-010

10 Foot Orange CAT 5e Patch Cables

CAT 5e Patch Cable
$1.49
560-140-014

14 Foot Orange CAT 5e Patch Cables

CAT 5e Patch Cable
$1.89
560-140-015

15 Foot Orange CAT 5e Patch Cables

CAT 5e Patch Cable
$1.95
560-140-025

25 Foot Orange CAT 5e Patch Cables

CAT 5e Patch Cable
$2.98
560-140-050

50 Foot Orange CAT 5e Patch Cables

CAT 5e Patch Cable
$5.69
560-140-075

75 Foot Orange CAT 5e Patch Cables

CAT 5e Patch Cable
$8.88
560-140-100

100 Foot Orange CAT 5e Patch Cables

CAT 5e Patch Cable
$9.69
560-140-150

150 Foot Orange CAT 5e Patch Cables

CAT 5e Patch Cable
$18.88
560-145-001

1 Foot Purple CAT 5e Patch Cables

CAT 5e Patch Cable
$.75 each
560-145-002

2 Foot Purple CAT 5e Patch Cables

CAT 5e Patch Cable
$.85 each
560-145-003-3ft-purple

3 Foot Purple CAT 5e Patch Cables

CAT 5e Patch Cable
$0.85each
560-145-005-5ft-purple

5 Foot Purple CAT 5e Patch Cables

CAT 5e Patch Cable
$0.98
560-145-007

7 foot Purple CAT 5e Patch Cables

CAT 5e Patch Cable
$1.19
560-145-010

10 foot Purple CAT 5e Patch Cables

CAT 5e Patch Cable
$1.49
560-145-014

14 Foot Purple CAT 5e Patch Cables

CAT 5e Patch Cable
$1.89
560-145-015

15 Foot Purple CAT 5e Patch Cables

CAT 5e Patch Cable
$1.95
560-145-025

25 Foot Purple CAT 5e Patch Cables

CAT 5e Patch Cable
$2.98
560-145-050

50 Foot Purple CAT 5e Patch Cables

CAT 5e Patch Cable
$5.69
560-145-075

75 Foot Purple CAT 5e Patch Cables

CAT 5e Patch Cable
$8.88
560-145-100

100 Foot Purple CAT 5e Patch Cables

CAT 5e Patch Cable
$9.69
560-145-150

150 Foot Purple CAT 5e Patch Cables

CAT 5e Patch Cable
$18.99

Outdoor Rated CAT 5e and CAT 6 Patch Cables

Cat 5e Cable is used in network applications such as 10Base-T, 100Base-T, 1000Base-T Ethernet technology to 100 meters (328 feet), and have been designed specifically for Gigabit Ethernet applications (Gigabit over copper). They perform at high-data transfer rates, and work with ATM and gigabit speed products. These cables deliver improved performance over standard Cat5 cables.

This is the newest fully-approved system-standard Cat 5e Unshielded Twisted Pair (UTP) cable. Cat 5e (the "e" stands for "enhanced") is completely backward-compatible with current Cat5 equipment. Our Cat 5e Cables are composed of 4 pairs 24 AWG stranded conductors with PVC jackets. Conductors are wired to gold plated RJ45 plugs in accordance with the TIA/EIA 568B standard (Telephone Industry Association/Electronics Industry Association.) Available in nine colors. Boots match cable color. Custom modular cable assemblies are available.

Outdoor Rated CAT 5e-Outdoor Rated CAT 6 Patch Cables

terms and conditions- call for additional information

Molded CAT 6 Patch Cables Molded CAT 5e Patch Cables

National Data Supply Carries a complete line of outdoor rated CAT 5e and CAT 6 cable & fiber optic cables from AFL Telecommunications, Corning, Alcatel and more including outdoor CAT5 e cable outside plant cable, Rugged Outdoor rated CAT 6 direct buried cable , loose tube fiber cable, aerial fiber cable, long haul fiber cable, outdoor fiber cable, toneable duct, armored fiber cable, PE 39, PE 89 and a complete line of fiber optic cable assemblies. We also have for direct buried, duct or aerial applications, the (763108- Call For Discounts-) when Cat5e performance is needed to withstand weather or temperature extremes - aluminum armored outdoor rated CAT 5e cable( Part # 763208) and steel armored outdoor rated CAT 5e Cable (Part #763308) versions available.

Yellow-- --White---- -Red---------Blue-------Black----- Green

Ordering Information Below- Available in these colors:

Our CAT 6Patch Cords use compliant stranded wire as specified by the latest published TIA guidelines to ensure adequate 'flex life' and long term channel integrity. All of our CAT 6 Patch Cables have quality construction to maintain the quality of signal transmission at the cross-connect, which is critical to the performance of the entire cabling systemUse our patch cords for all types of networking, voice and even video applications (using baluns). They are approved for use with10Base-T, 100Base-T, 1000Base-T, and Token Ring-type 3. Each one is fully compliant with the Cat. 5e specification and exceeds the requirements of Ethernet IEEE 802.3ab and Token Ring UTP IEEE 205.5, (Category 5e and Category 6) and patch cord products including structured cabling products, Smart Home Cable, Smart Home Panels, and CAT 5-6 Testers The combined engineering expertise has produced the industry's preeminent performance in Category 6 cabling systemsOur Cat 6 gigabit patch cords deliver channel performance that exceeds all proposed current TIA/EIA and ISO/IEC Class E Category 6 channel requirements.
Best of all, the results are supported through our Gigabit Patch Cable LifeTime Warranty, which provides you with the industry's most advanced coverage. Our Gigabit Cat 6 patch cables are backward compatible with components and systems of lower performing categories.


Features:
Our CAT 6 Patch Cables exceptional bandwidth capabilities may allow Gigabit Ethernet operation without complex DSP (Digital Signal Processing) electronics required for Category 5e
Increased usable bandwidth
Optimized ACR
Optimally tuned performance
Components meet all current EIA/TIA Engineering Specifications
Category 6 draft requirements
Benefits:
Improved network performance and reliability
Lower ownership costs
Supports applications beyond Gigabit Ethernet (future-proof)
Provides additional margin for external noise cancellation
Error-free data transmission
Exclusive warranty coverage

We also custom manufacture the following custom patch cables:

4 Pair UTP Stranded Cables-Gigabit Ethernet cableGigabit Patch Cables110 Block 110 Type Patch Cords50/125 Fiber Optic Cables 62.5/125 Fiber Optic Cables BNC to BNCCategory 3 Patch CablesCategory 4Category 5, Category 5E, Cat 5, cat 5e Category 5E Crossover Category 5E Shielded Category 5E Value-Packs Category 6, Cat 6 Category 6 CrossoverCategory 6e, Cat 6e Patch CablesCategory 7, Cat 7Two-Pair Telco Patch CablesTelco CablesTelco 50, Telco64E1/T1 patch cablesE3/T3 patch cords

Telphone Token Ring Transceiver RJ45 to RJ45 - wired to your specifications 110 Style Patch Cables, custom manufactured

Modular Products wired to your specifications

Patch cableDS0, DS1, DS3, DS4 cables Fiber Jumpers,Mode Conditioning Fiber Optic jumper cable, Modular/Telephone cables

Discount CAT 5e Patch Cables As Low As $ .52 each For Quantity (1000 pcs) Purchases

Call For Details- Orders Received By 1 pm PST Shipped Same Day---

Typical CAT 5e Booted Patch Cord Molded CAT 5e Patch Cable

New Southern CA Office (619) 573-4164

| | | | |
| --- | --- | --- | --- |
| Part Number | CAT 5e Outdoor Rated Patch Cords Description | | |
| 560-125-050-OSP | 50 Foot Outdoor Rated CAT 5e Patch Cables | | |
| 560-125-100-OSP | 100 Foot Outdoor Rated CAT 5e Patch Cables | | $ 48.00 |
| 560-125-125-OSP | 125 Foot Outdoor Rated CAT 5e Patch Cables | | $ 72.00 |
| 560-125-150-OSP | 150 Foot Outdoor Rated CAT 5e Patch Cables | | $ 80.00 |
| 560-125-175-OSP | 175Foot Outdoor Rated CAT 5e Patch Cables | | $ 88.00 |
| 560-125-200-OSP | 200 Foot Outdoor Rated CAT 5e Patch Cables | | $ 108.00 |
| 560-125-225-OSP | 225 Foot Outdoor Rated CAT 5e Patch Cables | | $ 118.00 |
| 560-125-250-OSP | 250Foot Outdoor Rated CAT 5e Patch Cables | | $ 128.00 |
| 560-125-275-OSP | 275 Foot Outdoor Rated CAT 5e Patch Cables | | |
| Custom Lengths-Call | Custom Outdoor Patch Cords- Call | Black | |

| | | | |
| --- | --- | --- | --- |
| Part Number | CAT 5e Outdoor UV Rated Rated Patch Cords With Mylar Shielding & Drain Wire | | |
| 560-125-050-OSP | 50 Foot Outdoor Rated CAT 5e Patch Cables | | |
| 560-125-100-OSP | 100 Foot Outdoor Rated CAT 5e Patch Cables | | $ 58.00 |
| 560-125-125-OSP | 125 Foot Outdoor Rated CAT 5e Patch Cables | | $ 78.00 |
| 560-125-150-OSP | 150 Foot Outdoor Rated CAT 5e Patch Cables | | $ 88.00 |
| 560-125-175-OSP | 175Foot Outdoor Rated CAT 5e Patch Cables | | $ 98.00 |
| 560-125-200-OSP | 200 Foot Outdoor Rated CAT 5e Patch Cables | | $ 118.00 |
| 560-125-225-OSP | 225 Foot Outdoor Rated CAT 5e Patch Cables | | $ 128.00 |
| 560-125-250-OSP | 250Foot Outdoor Rated CAT 5e Patch Cables | | $ 138.00 |
| 560-125-275-OSP | 275 Foot Outdoor Rated CAT 5e Patch Cables | | |
| Custom Lengths-Call | Custom Outdoor Patch Cords- Call | Black | |

Outdoor Rated CAT 6 Patch Cables

| | | | |
| --- | --- | --- | --- |
| Part Number | Outdoor Rated CAT 6 Patch Cables | | |
| 560-125-050-OSP-C6 | 50 Foot Outdoor Rated CAT 6patch cords | | |
| 560-125-100-OSP-C6 | 100 Foot Outdoor Rated CAT 6 Patch Cables | | |
| 560-125-125-OSP-C6 | 125 Foot Outdoor Rated CAT 6patch cords | | |
| 560-125-150-OSP-C6 | 150 Foot Outdoor Rated CAT 6 Patch Cables | | |
| 560-125-175-OSP-C6 | 175Foot Outdoor Rated CAT 6 Patch Cables | | |
| 560-125-200-OSP-C6 | 200 Foot Outdoor Rated CAT 6 Patch Cables | | |
| 560-125-225-OSP-C6 | 225 Foot Outdoor Rated CAT 6 Patch Cables | | |
| 560-125-250-OSP-C6 | 250Foot Outdoor Rated CAT 6 Patch Cables | | |
| 560-125-275-OSP-C6 | 275 Foot Outdoor Rated CAT 6 Patch Cables | | |
| Custom Lengths-Call | Custom Outdoor Patch Cords- Call | Black | |

Outdoor Rated CAT 5e and CAT 6 Patch Cables

CAT 5e Outdoor Rated Patch Cord Pricing-Outdoor Rated CAT 5e Patch Cables- Not Molded

| | | | |
| --- | --- | --- | --- |
| Part Number | Description | | |
| 560-125-050-OSP | 50 Foot Outdoor Rated CAT 5e Patch Cables | | |
| 560-125-100-OSP | 100 Foot Outdoor Rated CAT 5e Patch Cables | | $ 48.00 |
| 560-125-125-OSP | 125 Foot Outdoor Rated CAT 5e Patch Cables | | $ 72.00 |
| 560-125-150-OSP | 150 Foot Outdoor Rated CAT 5e Patch Cables | | $ 80.00 |
| 560-125-175-OSP | 175Foot Outdoor Rated CAT 5e Patch Cables | | $ 88.00 |
| 560-125-200-OSP | 200 Foot Outdoor Rated CAT 5e Patch Cables | | $ 108.00 |
| 560-125-225-OSP | 225 Foot Outdoor Rated CAT 5e Patch Cables | | $ 118.00 |
| 560-125-250-OSP | 250Foot Outdoor Rated CAT 5e Patch Cables | | $ 128.00 |
| 560-125-275-OSP | 275 Foot Outdoor Rated CAT 5e Patch Cables | | |
| Custom Lengths-Call | Custom Outdoor Patch Cords- Call | Black | |

CAT 5e Outdoor Rated Cable -Standard-Part Number: ATSK5E-1KUTP-CMX-BK CAT5E 350MHz, Cable, 24AWG, UTP, 4 Pairs, Solid, 1000', UV Jacket for Outdoor Use, (CMX) Cable, Black

PRICING-Ask For Quantity Discounts

Quantity (1) Cost $ 159.00 /1000 Feet/each

Quantity (2-5) Cost $ 149.00 /1000 Feet/each

Quantity (6-10) Cost $ 139.00 /1000 Feet/each

Quantity 10+ Please Call (866) 342-3721

4-pair shielded twisted pair cable

24AWG solid bare copper conductor

Pairs are wrapped in a 100% aluminium mylar tape screen with drain wire

Meets or exceeds Cat5e specifications

High-density polyethylene insulation, PVC jacket

Foot-marked cable packaged in EZ pull box

Ideal for 10Base-T(IEEE 802.3), 100Base-TX(IEEE 802.3u), 100 Vg-AnyLAN(IEEE 802.12), Token Ring(IEEE 802.5), TP-PMD(ANSI X3T9.5), 350 Mbps CDDI, ATM 155 and voice

CM/CMR rated for use in walls and conduit in ceiling

verified compliant with EIA/TIA standards by UL and ETL

UL/CSA listed

Part Number: ATSK5E-1KUTP-CMXT Mylar CAT 5e Aluminum Shielded Cable CAT5E 350MHz, Cable, 24AWG, UTP, 4 Pairs, Solid, 1000', Outdoor Aerial/Duct Cable, With Drain Wire, Mylar Foil & Water Proof Tape, FRPE Jacket, Direct Burial, (CMX) Cable, Pull Box, Black.

PRICING-Ask For Quantity Discounts

Quantity (1) Cost $ 159.00 /1000 Feet/each

Quantity (2-5) Cost $ 149.00 /1000 Feet/each

Quantity (6-10) Cost $ 139.00 /1000 Feet/each

Quantity 10+ Please Call (866) 342-3721

OUTDOOR AERIAL DUCT CABLE: Part Number: ATSK5E-1KUTP-CMXF CAT5E 350MHz, Cable, 24AWG, UTP, 4 Pairs, Solid, 1000', Outdoor Aerial/Duct Cable, Flooded Core, With Drain Wire, Direct Burial, FRPE Jacket, (CMX) Cable, Pull Box, Black

PRICING-Ask For Quantity Discounts

Quantity (1) Cost $ 159.00 /1000 Feet/each

Quantity (2-5) Cost $ 149.00 /1000 Feet/each

Quantity (6-10) Cost $ 139.00 /1000 Feet/each

Quantity 10+ Please Call (866) 342-3721

Outdoor Rated -Outdoor Shielded CAT 5e and CAT 6 Patch Cables

| | | | |
| --- | --- | --- | --- |
| Part Number | Outdoor Rated CAT 5e Patch Cables | | |
| 560-125-050-OSP | 50 Foot Outdoor Rated CAT 5e Patch Cables | | |
| 560-125-100-OSP | 100 Foot Outdoor Rated CAT 5e Patch Cables | | $ 48.00 |
| 560-125-125-OSP | 125 Foot Outdoor Rated CAT 5e Patch Cables | | $ 72.00 |
| 560-125-150-OSP | 150 Foot Outdoor Rated CAT 5e Patch Cables | | $ 80.00 |
| 560-125-175-OSP | 175Foot Outdoor Rated CAT 5e Patch Cables | | $ 88.00 |
| 560-125-200-OSP | 200 Foot Outdoor Rated CAT 5e Patch Cables | | $ 108.00 |
| 560-125-225-OSP | 225 Foot Outdoor Rated CAT 5e Patch Cables | | $ 118.00 |
| 560-125-250-OSP | 250Foot Outdoor Rated CAT 5e Patch Cables | | $ 128.00 |
| 560-125-275-OSP | 275 Foot Outdoor Rated CAT 5e Patch Cables | | |
| Custom Lengths-Call | Custom Outdoor Patch Cords- Call | Black | |

Outdoor Rated CAT 6 Patch Cables

Outdoor Rated CAT 6 Patch Cables

Cat6 cable specifications require stagger terminated wiring, as shown at the left. Cat 6 Shielded Cable is used in network applications such as 10Base-T, 100Base-T, 1000Base-T Ethernet technology to 100 meters (328 feet), and have been designed specifically for Gigabit Ethernet applications (Gigabit over copper). They perform at high-data transfer rates, and work with ATM and gigabit speed products. These cables deliver improved performance over standard Cat5e cables.

Category 5E Bulk Cable

| | | |
| --- | --- | --- |
| | | |
| CAT5E Plenum | K5E-1KUTP-PLEN-RD | CAT-5E 350MHz Cable, 24AWG, UTP, 4 Pairs, Solid, Plenum, 1000', Red |
| CAT5E Plenum | K5E-1KUTP-PLEN-BL | CAT-5E 350MHz Cable, 24AWG, UTP, 4 Pairs, Solid, Plenum, 1000', Blue |
| CAT5E Plenum | K5E-1KUTP-PLEN-GY | CAT-5E 350MHz Cable, 24AWG, UTP, 4 Pairs, Solid, Plenum, 1000', Gray |
| CAT5E Plenum | K5E-1KUTP-PLEN-WH | CAT-5E 350MHz Cable, 24AWG, UTP, 4 Pairs, Solid, Plenum, 1000', White |
| CAT5E Cable | K5E-1KUTP-BL | CAT-5E 350MHz Cable, 24AWG, UTP, 4 Pairs, Solid, 1000', Blue |
| CAT5E Cable | K5E-1KUTP-WH | CAT-5E 350MHz Cable, 24AWG, UTP, 4 Pairs, Solid, 1000', White |
| CAT5E Cable | K5E-1KUTP-YL | CAT-5E 350MHz Cable, 24AWG, UTP, 4 Pairs, Solid, 1000', Yellow |
| CAT5E Cable | K5E-1KUTP-RD | CAT-5E 350MHz Cable, 24AWG, UTP, 4 Pairs, Solid, 1000', Red |
| CAT5E Cable | K5E-1KUTP-BK | CAT-5E 350MHz Cable, 24AWG, UTP, 4 Pairs, Solid, 1000', Black |
| CAT5E Cable | K5E-1KUTP-GR | CAT-5E 350MHz Cable, 24AWG, UTP, 4 Pairs, Solid, 1000', Green |
| CAT5E Cable | K5E-1KUTP-GY | CAT-5E 350MHz Cable, 24AWG, UTP, 4 Pairs, Solid, 1000', Gray |
| CAT5E Cable | K5E-1KUTP-BL/ST | CAT-5E 350MHz Cable, 24AWG, UTP, 4 Pairs, Stranded, 1000', Blue |
| CAT5E Cable | K5E-1KUTP-GR/ST | CAT-5E 350MHz Cable, 24AWG, UTP, 4 Pairs, Stranded, 1000', Green |
| CAT5E Cable | K5E-1KUTP-OR/ST | CAT-5E 350MHz Cable, 24AWG, UTP, 4 Pairs, Stranded, 1000', Orange |
| CAT5E Cable | K5E-1KUTP-RD/ST | CAT-5E 350MHz Cable, 24AWG, UTP, 4 Pairs, Stranded, 1000', Red |
| CAT5E Cable | K5E-1KUTP-WH/ST | CAT-5E 350MHz Cable, 24AWG, UTP, 4 Pairs, Stranded, 1000', White |
| CAT5E Cable | K5E-1KUTP-YL/ST | CAT-5E 350MHz Cable, 24AWG, UTP, 4 Pairs, Stranded, 1000', Yellow |
| CAT5E Cable | K5E-1KUTP-GY/ST | CAT-5E 350MHz Cable, 24AWG, UTP, 4 Pairs, Stranded, 1000', Gray |
| CAT5E Cable | K5E-1KSTP-RD | CAT-5E 350MHz Cable, 24AWG, STP, 4 Pairs, Solid, Shielded, 1000', Red |
| CAT5E Cable | K5E-1KSTP-YL | CAT-5E 350MHz Cable, 24AWG, STP, 4 Pairs, Solid, Shielded, 1000', Yellow |
| CAT5E Cable | K5E-1KSTP-BL | CAT-5E 350MHz Cable, 24AWG, STP, 4 Pairs, Solid, Shielded, 1000', Blue |
| CAT5E Cable | K5E-1KSTP-GR | CAT-5E 350MHz Cable, 24AWG, STP, 4 Pairs, Solid, Shielded, 1000', Green |
| CAT5E Cable | K5E-1KSTP-BK | CAT-5E 350MHz Cable, 24AWG, STP, 4 Pairs, Solid, Shielded, 1000', Black |
| CAT5ECable | K5E-1KUTP-CMX | CAT-5E 350MHz, Cable, 24AWG, UTP, 4 Pairs, Solid, 1000', UV Jacket for Outdoor Use, (CMX) Cable, Black |
| CAT5E Cable | K5E-1KUTP-CMXF | CAT-5E 350MHz, Cable, 24AWG, UTP, 4 Pairs, Solid, 1000', Outdoor Aerial/Duct Cable, Flooded Core, Direct Burial, FRPE Jacket, (CMX) Cable, Pull Box, Black |
| CAT5E Cable | K5E-1KUTP-CMXT | CAT-5E 350MHz, Cable, 24AWG, UTP, 4 Pairs, Solid, 1000', Outdoor Aerial/Duct Cable, Mylar Foil & Water Proof Tape, FRPE Jacket, Direct Burial, (CMX) Cable, Pull Box, Black |

CAT6 Bulk Cable- Available in Plenum and PVC

CAT 6 Cable Specifications- Click

| | | |
| --- | --- | --- |
| Type | Part Number | Description |
| CAT6 Cable | K6-1KSTP-BL | CAT6 550MHz Cable, 24AWG, STP, 4 Pairs, 1000', Blue |
| CAT6 Plenum | K6-1KUTP-PLEN-BK | CAT-6 550MHz Cable, 23AWG, UTP, 4 Pairs, Solid, Plenum, 1000', Black |
| CAT6 Plenum | K6-1KUTP-PLEN-BL | CAT-6 550MHz Cable, 23AWG, UTP, 4 Pairs, Solid, Plenum, 1000', Blue |
| CAT6 Plenum | K6-1KUTP-PLEN-GR | CAT-6 550MHz Cable, 23AWG, UTP, 4 Pairs, Solid, Plenum, 1000', Green |
| CAT6 Plenum | K6-1KUTP-PLEN-GY | CAT-6 550MHz Cable, 23AWG, UTP, 4 Pairs, Solid, Plenum, 1000', Gray |
| CAT6 Plenum | K6-1KUTP-PLEN-RD | CAT-6 550MHz Cable, 23AWG, UTP, 4 Pairs, Solid, Plenum, 1000', Red |
| CAT6 Plenum | K6-1KUTP-PLEN-WH | CAT-6 550MHz Cable, 23AWG, UTP, 4 Pairs, Solid, Plenum, 1000', White |
| CAT6 Cable | K6-1KUTP-BL | CAT-6 550MHz Cable, 23AWG, UTP, 4 Pairs, Solid, 1000', Blue |
| CAT6 Cable | K6-1KUTP-WH | CAT-6 550MHz Cable, 23AWG, UTP, 4 Pairs, Solid, 1000', White |
| CAT6 Cable | K6-1KUTP-RD | CAT-6 550MHz Cable, 23AWG, UTP, 4 Pairs, Solid, 1000', Red |
| CAT6 Cable | K6-1KUTP-GR | CAT-6 550MHz Cable, 23AWG, UTP, 4 Pairs, Solid, 1000', Green |
| CAT6 Cable | K6-1KUTP-GY | CAT-6 550MHzCable, 23AWG, UTP, 4 Pairs, Solid, 1000', Gray |
| CAT6 Cable | K6-1KUTP-YL | CAT-6 550MHz Cable, 23AWG, UTP, 4 Pairs, Solid, 1000', Yellow |
| CAT6 Cable | K6-1KUTP-BL/ST | CAT-6 550MHz Cable, 24AWG, UTP, 4 Pairs, Stranded, 1000', Blue |
| CAT6 Cable | K6-1KUTP-GY/ST | CAT-6 550MHz Cable, 24AWG, UTP, 4 Pairs, Stranded, 1000', Gray |
| CAT6 Cable | K6-1KUTP-RD/ST | CAT-6 550MHz Cable, 24AWG, UTP, 4 Pairs, Stranded, 1000', Red |
| CAT6 Cable | K6-1KUTP-GR/ST | CAT-6 550MHz Cable, 24AWG, UTP, 4 Pairs, Stranded, 1000', Green |
| CAT6 Cable | K6-1KUTP-WH/ST | CAT-6 550MHz Cable, 24AWG, UTP, 4 Pairs, Stranded, 1000', White |
| CAT6 Cable | K6-1KUTP-YL/ST | CAT-6 550MHz Cable, 24AWG, UTP, 4 Pairs, Stranded, 1000', Yellow |
Please Call For Pricing Due to Recent Market Fluctuations: Due to the increased in copper cost overseas, we are currently forced to increase the pricing on our bulk and patch cables. We at National Data Supply strived hard in avoiding and prolonging these mark-ups by absorbing these increases since November of 2003 but with the recent rise in cost, we can no longer absorb these increases. Listed below is a link to the "BLOOMBERG REPORT" explaining the rise in cost on the copper. http://quote.bloomberg.com/apps/news?pid=10000086&sid=akOux.w4PM4w
New Pricing and Additional Sizes- As Of - These are New Prices in addition to the sizes below:
American Data Supply carries these stocked lengths for CAT 5e/CAT 6 cables::
3 Feet- 7 Feet -10 Feet- 14 Feet- 25 Feet- 50 Feet- 75 Feet- 100 Feet- We Also Do Custom Lengths
These are all STOCKED Lengths in addition to the patch cord lengths and prices below- American Data Supply Also Has MEET or BEAT PRICE GUARANTEE over any US Based Competitor!
<
The LAST 3 DIGITS of the part number in the chart below represents LENGTH in FEET-For Example: Part Number 560-100-003 is a 3- Foot Patch Cord- We stock 95% of all CAT 5e and CAT 6 Patch Cables listed below:
Related Products
We carry thousands of Category 5e cables- CAT 5e Patch Cables-Category 6 Patch Cords, Cisco Cables- call us for any length patch cord- if we don't have a patch cord -we'll make it for you!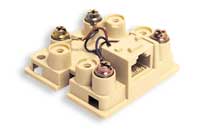 All National Data Supply HiPerlink 6™, HiPerlink 1000™ (CAT 5e), and CAT 5 patch cords are available in Standard Blue as well as White, Gray, Red, Yellow, Black, and Green, adding value to the installation by allowing you to easily identify the patch cord usage, and more efficiently administer your telecom room.
National Data Supply 's patch cords are tested using procedures released under TIA/EIA-568B.1 and consistently show results that surpass current industry standards when used in a channel with other National Data Supply components.
National Data Supply 's HiPerlink 6™ and HiPerlink 1000™ patch cords have new low-profile boots to allow the patch cords to fit side by side (or back to back) without interfering with each other in high-density installations.
Performing above and beyond current industry standards, National Data Supply 's Category 5e patch cords are CAT 5e compliant when tested under ANSI/TIA/EIA-568-A and are both 568-A and 568-B wiring-compatible. They are offered without boots (bootless) in the same variety of colors described above and have been designed with added strain relief.
National Data Supply 's Patch Cord Solutions also include a wide variety of multimode and singlemode fiber optic jumpers. Each connector on an National Data Supply fiber optic jumper assembly is tested to exceed industry standards.